I grew up playing with Barbies dolls. I started playing with Barbies when I was 7-years-old with my younger sister, and I didn't stop playing with them until I was 14 or 15. We had a huge collection of Barbie dolls, including a big doll house
a Barbie boat, her pick up truck
, her covetable
and huge collection of clothes. I remember even packing her stuff and taking her along with us on trips. It resulted in hours and hours of fun playing dress up. I must admit, collecting her clothes and accessories was quite expensive. I remember us only getting new Barbie stuff at our birthday
and Christmas.
I was browsing through the web today looking for some cool toys, and I noticed an article about the most expensive Barbie dolls. I was amazed at the price of some of the limited-edition dolls that are in existence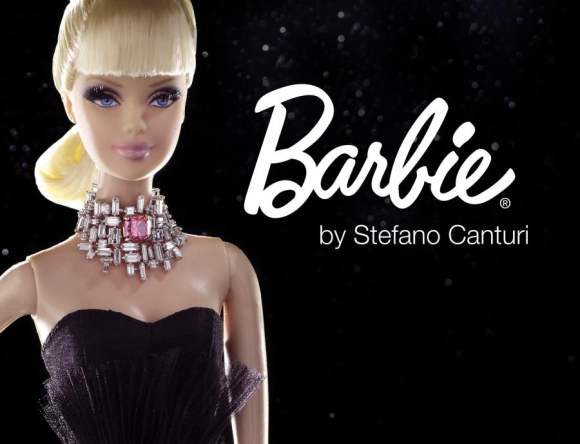 he World's Rarest
Barbie
by
Stefano Canturi
(amazing jewelry designer)
to benefit the Breast Cancer Research Foundation
Stefano Canturi, world renowned jewelry designer, was recently chosen by Mattel to create the world's most expensive Barbie.
The neckpiece is created out of 3 carats of exquisite white diamonds coupled with a 1 carat square emerald cut pink diamond in the center. The pink diamond has a purplish pink hue and is known to be extremely rare
Verushka Barbie Doll
Goddess of the Galaxy™ Barbie® Doll designed by Bill Greening
Vamp It Up with Countess Dracula Barbie Doll
Bob Mackie Circus Barbie Doll